General Questions about HomeShield Pro Service
Q1. What should I do if my HomeShield Pro Service is not activated after having been billed?
Please restart your TP-Link product or sign out and sign back in with your TP-Link ID on the Tether or Deco APP. If your HomeShield Pro service is active after 2 hours, please contact TP-Link technical support for assistance.
Q2. How do I cancel my HomeShield Pro Subscription?
Android: Go to the Google Play app and enter "Subscriptions" in the sidebar, then find the TP-Link Tether or Deco app. Tap on it and tap cancel the subscription.
iOS: Go to Settings and enter "Subscriptions" after logging into your Apple Cloud settings, then find the TP-Link Tether or Deco app. Tap on it and tap cancel the subscription
Q3. How do I confirm that my HomeShield Pro subscription has been activated successfully?
After subscribing you can access the HomeShield settings on the Deco or Tether app. All HomeShield features will show active.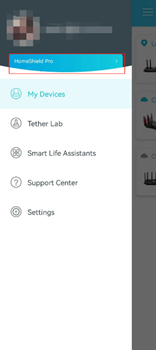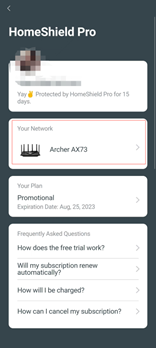 Q4. Can I get a refund after subscribing to HomeShield Pro?
If the HomeShield Pro subscription is canceled during the trial period, the subscription fee will not be charged. If a subscription is canceled it will remain active till the end of the current billing cycle.
Q5. When will my HomeShield Pro subscription expire?
Your HomeShield Pro subscription will automatically renew at the end of the billing cycle unless you choose to cancel the subscription. You can check when your billing cycle ends by accessing the HomeShield section in the Deco or Tether app.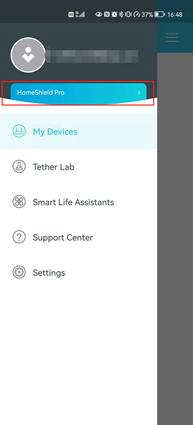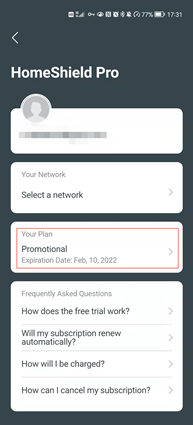 Q6. How do I subscribe to HomeShield Pro for another router or Deco network?
At this time a TP-Link ID can only be associated to one HomeShield subscription at a time. You can associate it to a Router or Deco Network of your choice but it can only be applied to one network. For a 2nd subscription, you will need a separate TP-Link ID and a separate App/Play store account as well.
Q7. How can I transfer the HomeShield Pro subscription to another TP-Link router?
Click the HomeShield card in Tether or Deco APP sidebar and enter the HomeShield Pro subscription interface, under your TP-Link ID the current device bound is displayed. Access it and you may switch networks on the "Select a network" page.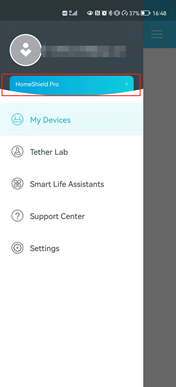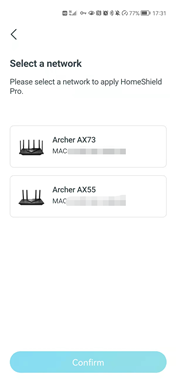 Is this faq useful?
Your feedback helps improve this site.

TP-Link Community
Still need help? Search for answers, ask questions, and get help from TP-Link experts and other users around the world.