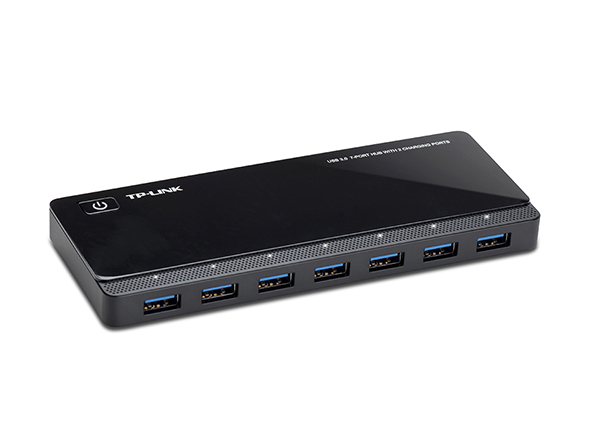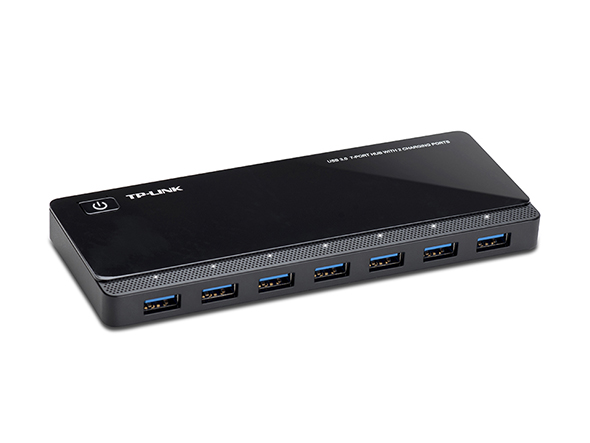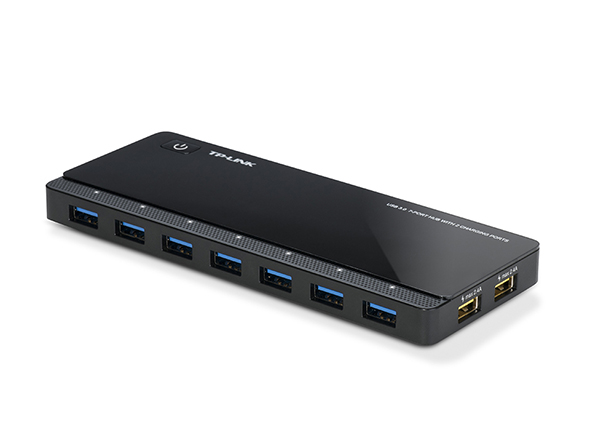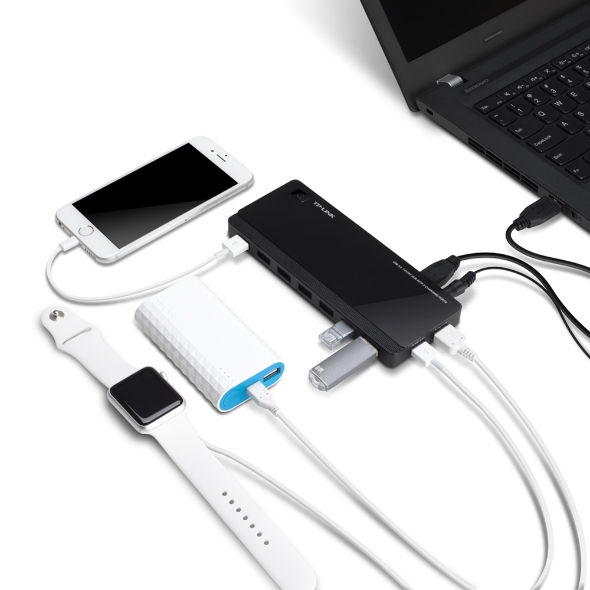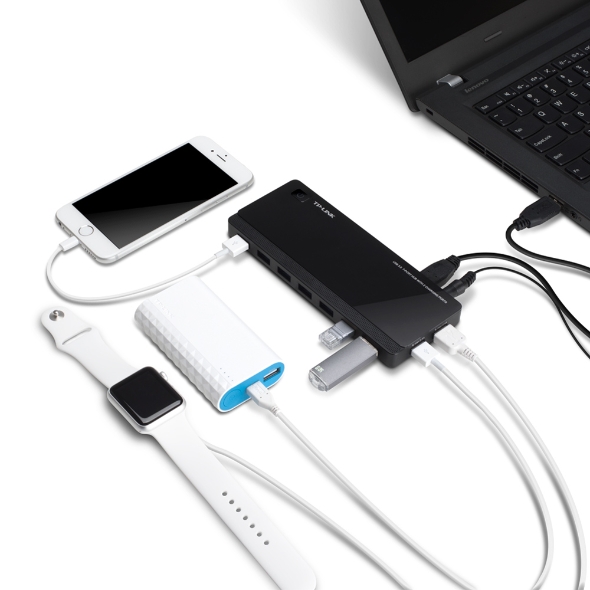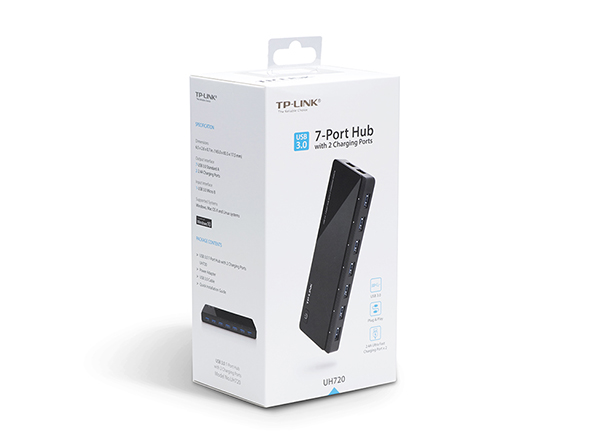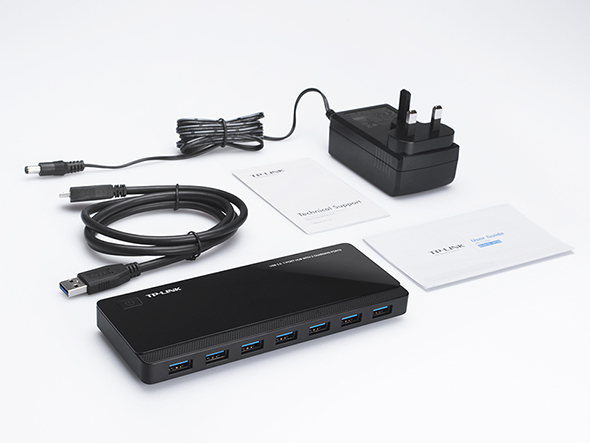 UH720
USB 3.0 7-Port Hub with 2 Charging Ports
USB 3.0 ports offer transfer speeds of up to 5Gbps, 10 times faster than standard USB 2.0
The 7 data transfer ports mean you don't have to switch between devices
Two exclusive 5V/2.4A charging ports intelligently recognize and optimally charge attached iOS and Android devices
*Note: Does not require drivers for Windows 10/ 8.1 / 8 / 7 / Vista / XP or Mac OS X and Linux systems. Backward compatible with USB 2.0/1.1 and the actual transmission speed is limited by the setting of the device connected.
USB 3.0 7-Port Hub with 2 Charging Ports
UH720
Increase the Number of Available Ports
The UH720 is perfect for anyone who has a computer with only one or two USB ports, and wants easier access to additional ports without having to switch between devices.
* Many laptops have only one or two USB ports
* Many computers have USB ports in difficult-to-reach locations
10x Data Transfer Speed
Equipped with USB 3.0 ports, the UH720 can transfer a 1080p movie under 2 minutes 18 seconds, whereas it takes 7 minutes 36 seconds with an USB Hub equipped with USB 2.0 ports.
* The actual transmission speed depends on the setting of the device connected.
2mins18s
USB 3.0 Port
7mins36s
USB 2.0 Port
Extra 2 Charging Ports for All Your Devices
Extra 2 USB ports supporting 2.4A outputs are specifically designed for ultra fast charging. It charges most USB-charged devices, no matter devices with large battery like tablets and smartphones, or gadgets with tiny battery like smart wearable devices, at full speed.
Exclusive TP-LINK Smart Charging Technology Invented to Charge Fast
TP-LINK Smart Charging technology intelligently identifies the connected devices and automatically delivers the fastest possible charge to your smartphones, tablets or other USB-charged devices to minimize the charging time.
* Fully charging iPhone 6s Plus takes no more than 150 mins with CP220 while an original charger only reaches 60% in that certain period of time.
100%
60%
UH720
Original Charger
Protect Both Your Devices and Precious Data
UH720 has a sophisticated circuit design with multiple protections for your devices against over-heating, over-current, over-voltage and short circuit. A built-in surge protector keeps both your devices and data safe in the process of transferring data. UH720 support USB ports hot swapping that can be safely connected and disconnected while the computer is powered on and running.
Short circuit

Over-voltage

Over-current

Over-heating
Considerate Design
A dim white LED indicator on the power button helps visulaize the connection status and similarly 7 dim white LED indicators beyond each USB port also indicate whether the devices are properly connected.
Specifications
Dimensions
6.5 x 2.6 x 0.7 in. (165 x 65.5 x 17.5 mm)
Output Interface
7 USB 3.0 Standard A, 2 2.4A Charging Ports
Input Interface
1 USB 3.0 Micro B
Supported Systems
Windows, Mac OS X and Linux systems
Package contents
USB 3.0 7-Port Hub with 2 Charging Ports UH720
12V & 4A Power Adapter
1-Meter USB 3.0 Cable
Quick Installation Guide
Actual network speed may be limited by the rate of the product's Ethernet WAN or LAN port, the rate supported by the network cable, Internet service provider factors and other environmental conditions.