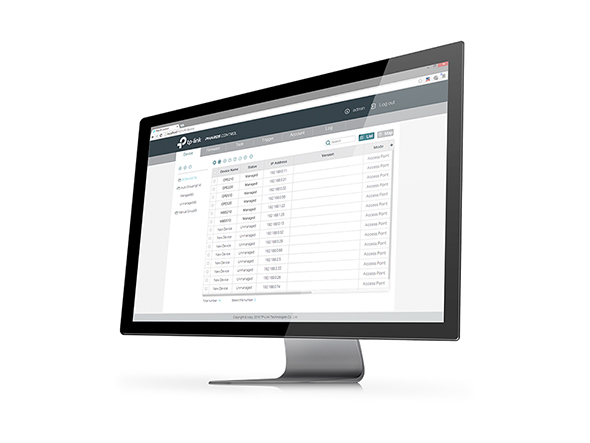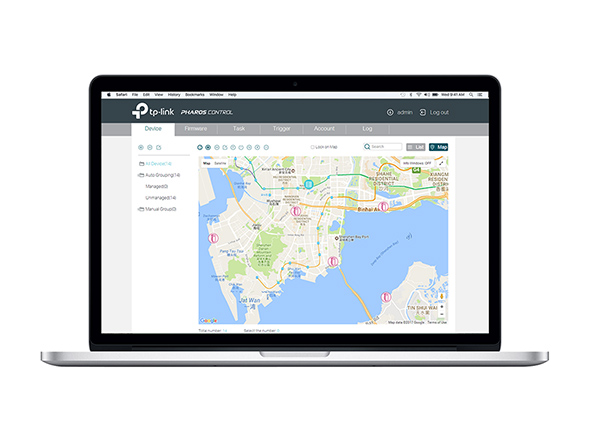 Pharos Control
Pharos Centralized Managment Platform
Free centralized management platform for unlimited network scalability
Google map integration for accuracy
Browser/Server architecture for ultra convenience (Sever supports Window and Linux system)
Easily monitor your network from anywhere
Notified maintenance with instant alerts
Enhanced Functions,
Intuitive Design
For Wireless Broadband
Network Management
Pharos Control 2.0
Google Map Integration
Easily Monitor
from Anywhere
Alert Notification
via Email
TP-Link's free Pharos Control Software allows users to easily manage unlimited Pharos products for complete, unhindered network scalability. Batch management helps simultaneously configure and manage multiple devices, giving administrators an efficient, cost-effective and centralized management platform for an optimized network.
Google Maps Integration for Accuracy
With the integration of Google Maps, real-time network topology and device management is more clear, advanced and accurate than ever. The actual location, status and coverage of every network device is displayed on the constantly-updated Google Map, lending more useful information for device management and expansion.
Convenient, Browser-Based Architecture
For added convenience, Pharos Control 2.0 uses browser/server architecture(server supports Windows and Linux systems). Instead of installing client software in the traditional client/server model, administrators can now manage the entire network through the web browser of any PC. The exceptionally user-friendly web UI simplifies administrative control, resulting in substantially greater network and management efficiency.
Traditional C/S Architecture
Convenient access with browser
Monitor Your Network from Anywhere
The ability to monitor and manage Pharos products at multiple sites from any connected PC within the network gives administrators the power to deliver total wireless scalability and remote network management.
Notified Maintenance with Instant Alerts
When connected devices experience interruption
or disconnection from the central station, an alarm
email will immediately be sent to administrator to
address the situation before it further affects the
network and clients.
Device Discovery &
Status Monitoring
Scheduled Operations &
Maintenance Tasks
Firmware Upgrades &
Configuration
Wireless Networking for Elevators

TP-Link offers wireless point to point link delivering up to 300 Mbps throughput. The point to point link provides wireless coverage to the entire shaft, and delivers network to the elevator car, connecting the surveillance cameras or digital signage. So that real time video can be recorded to a DVR without hard wiring coax cable directly from the camera to the recorder.

Easy, Flexible Installation
Reliable high speed connection
Ideal for Elevator Camera
No Complex Cabling
PoE Support
Peru WISP

TP-Link Helps WISP to Provide Reliable Wireless Connectivity in Peru

Peru WISP

TP-Link Helps WISP to Provide Reliable Wireless Connectivity in Peru

"The performance of CPE was better than expected, working stable even with -85 dBm of received power." —David Grillo, Engineer, Kroton