Cambiare canale Wi-Fi o ampiezza di canale di un router TP-Link
Il canale wireless determina quale frequenza operativa utilizzare. Non è necessario cambiare il canale se non rilevi problemi di interferenza con router e accesspoint vicini. Le impostazioni dell'ampiezza canale sono automatiche per adattarsi all'ampiezza canale del client.
Prima di iniziare connetti il tuo dispositivo (PC, tablet, smartphone) al router tramite Wi-Fi o Ethernet ed effettua il login alla pagina di configurazione .
Contenuti correlati: Changing Channel and Channel Width Settings on a TP-Link Router (Blue GUI)
Router Single-Band (2.4GHz)
Step 1 - Clicca su Wireless > Basic Settings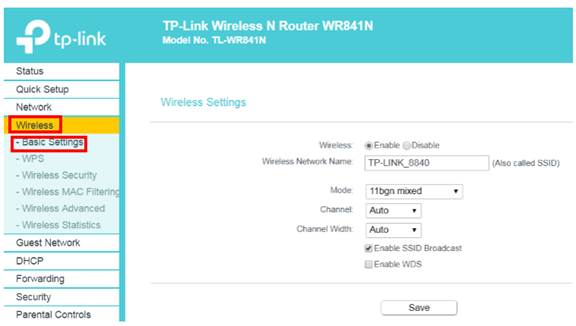 Step 2 - Cambia Channel e Channel Width, clicca su Save.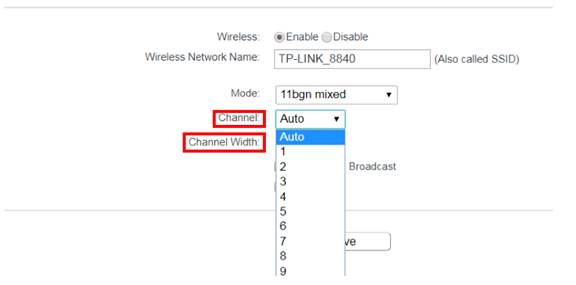 Per la banda 2.4GHz il canale 1, 6 e 11 sono generalmente i migliori, ma tutti possono essere utilizzati.
Router Dual Band (2.4GHz + 5GHz)
Step 1 - Clicca su Advanced > Wireless > Wireless Settings.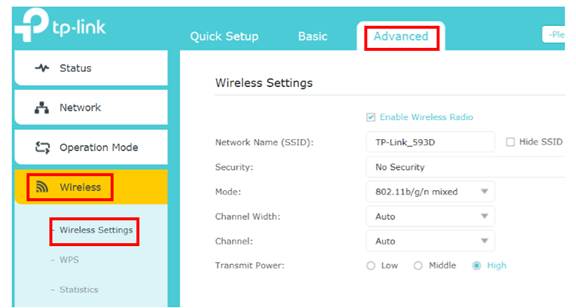 Step 2 - Clicca su 2.4GHz, cambia Channel e Channel Width,clicca su Save.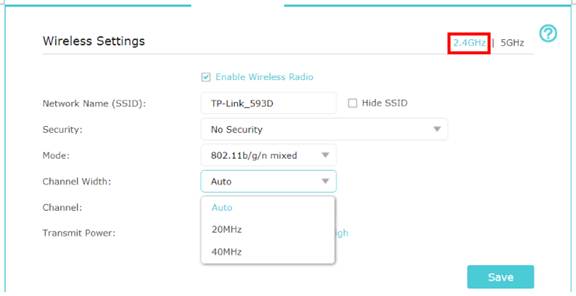 Step 3 - Clicca su 5GHz, cambia Channel e Channel Width,clicca su Save.
In 5GHz, se il router la supporta, puoi utilizzare la Banda 4, che comprende i canali 149-165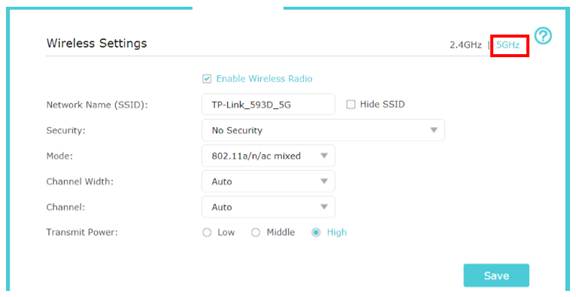 Nota: se il tuo router è tri-band, ripeti lo step 3 per cambiare i lcanale sulla seconda banda 5GHz.
Per maggiori info su funzioni e configurazioni clicca su Download Center per trovare i manuali relativi al tuo prodotto.
Questa faq è utile?
Your feedback helps improve this site.
From United States?
Get products, events and services for your region.