Jan.2023

05
TP-Link Releases the Newly Upgraded HomeShield at CES 2023 for Smart Security and Smart Living
Irvine, Calif. — Jan. 05, 2023 — TP-Link, a leading global provider of consumer and business networking products, is exhibiting the advanced built-in service, HomeShield powered by Norton§, on its routers and Deco Mesh products at CES 2023. HomeShield provides a series of services for users to protect all their devices comprehensively with various features at home or away. With HomeShield, safer Wi-Fi internet experiences bring more happiness to smart living.
What's New on the Upgraded HomeShield
Alongside TP-Link's Wi-Fi 7 solutions and Deco/Router systems' iterative upgrades, the brand's security software HomeShield has also been upgraded, adding more premium features and two apps for comprehensive protection. Premium features include Ad Blocker, VPN clients, App Blocker, SafeSearch, YouTube Restrictions and more to come.*
The biggest updates of this new version are two new apps: the parental control app KidShield and the devices security app. With these pre-installed apps, kids stay under parental control on the go and mobile devices remain secure. With HomeShield, managing a family's internet has never been easier.
Handles All Your Concerns
HomeShield is designed to protect comprehensively, protect all devices and protect everywhere.
HomeShield provides comprehensive protection through various features. In addition to features such as blocking websites and controlling online time allowances, it also offers VPN clients for users to establish secure connections, App Blocking, SafeSearch and more.
HomeShield protects all kinds of home network devices, including phones, computers, TVs, game consoles and other IoT devices. Simply configure the gateway and achieve whole-home network security. HomeShield identifies all user devices and immediately begins monitoring their security performance once they join the network.
HomeShield covers all security scenarios, from indoor to outdoor, maintaining network security and device security anytime, anywhere.
Network Security, 100% Safeguard
Users simply configure their gateway and then receive whole home network security. HomeShield examines networks by scanning and identifying potential risks, thus improving network security. User networks will be secure with web protection by blocking malicious websites. Also, it keeps home networks safe from external attacks with intrusion protection.
When watching YouTube or browsing websites, Ad Blocker blocks annoying ads and pop-ups and prevents data tracking so users can enjoy safer and ad-free online experiences.* IoT protection helps identify IoT devices and immediately monitor their security performance once they join the network, preventing infected devices from sending sensitive information or security threats to clients outside the network. When it comes to protecting a user and their business online from being exposed or tracked, HomeShield offers private browsing and VPN clients.* This helps establish a secure connection for users to browse privately.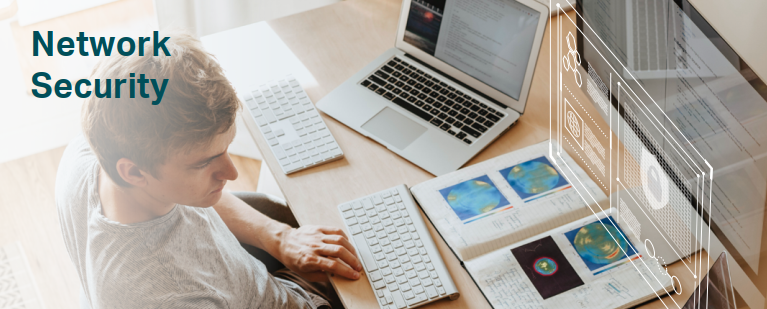 Parental Controls Protects Your Kids and Maintains Healthy Digital Habits
The brand-new parental controls allow parents to further keep track of their kids' online whereabouts, ensuring kids browse safely and maintain healthier digital habits. First, easily set a profile for each family member based on age and set custom time limits and online time allowances. Then, users can set web filtering to help filter content by various categories, including adult content, gambling, violence, social networking and drugs. This builds a clean and safe online greenfield for kids and ensures their online security.
Worried that kids are secretly using game apps? With HomeShield parental controls, parents can block thousands of apps individually or by category to better manage their children's online experiences. With the powerful App blocker, it's even possible to block thousands of apps as well.*
What's more, amazing new features like YouTube Restrictions block potentially unsafe videos and channels that might contain inappropriate content. SafeSearch helps filter explicit content from search results.**

Maintain Protection Away From Home
HomeShield not only covers all of a user's devices but also covers all scenarios, from home to on the go. Unlike most network security services that only work at home, HomeShield maintains its safeguards away from home. With KidShield and the devices security app, kids are under parental control and mobile devices remain secure everywhere. This takes HomeShield to a new level of comprehensive protection.
KidShield, Ensure Your Kids' Safety on the Go
Through the exclusive KidShield app, kids stay digitally protected even if they aren't connected to home Wi-Fi.* With KidShield, aforementioned features including App Blocking, YouTube Restrictions, SafeSearch, Web Filtering and Online Time Limits are included. Users will also enjoy new and exclusive features like System Management and Location Management. For example, parents can further manage payment methods, preventing their kids from making purchases online. For App Installment, parents can stop their kids from installing new apps.
Most importantly, KidShield adds Location Management to further protect kids. Parents can monitor their children's live GPS locations to know where their kids are at any time. Parents can also set geofencing and get alerts when kids are away from the set boundary.
Devices Security App, Secure Every Device
Through the devices security app, devices and personal information are well protected anytime and anywhere with antivirus, online threat protection, firewall, secure VPN client and privacy monitor.*
New QoS, New Experience
The customizable Quality of Service (QoS) allows users to assign bandwidth to the devices they use most, keeping them running at their best. In the previous version, QoS could only set priority by devices, choosing which devices always have the fastest connections. Today, along with the updates, QoS allows users to set priority by applications or modes. This way, users are able to set games or streams to have the fastest connections.
Privacy and Security Sized for Your Smart Home
TP-Link has been committed to improving customers' internet experience, stability, speed and security. At CES 2023, we're showcasing the above brand-new features of HomeShield and the latest TP-Link Wi-Fi 7 products. Now, with HomeShield, safe Wi-Fi 7 experiences will enhance users' smart living.
About TP-Link
TP-Link is a global innovator and provider of consumer and enterprise networking products and the world's No. 1 provider of WLAN and broadband CPE devices† with products available in over 120 countries for hundreds of millions of customers. TP-Link provides award-winning networking products in wireless routers, cable/DSL gateways, powerline adapters, range extenders, cloud cameras, smart home devices, and accessories for global end-users. We remain committed to intensive R&D, efficient production, and strict quality control. TP-Link also endeavors to provide stable Business Wi-Fi solutions for small and medium business customers and reliable enterprise switches and routers.
§Norton powers HomeShield by providing security technology that TP-Link adds onto with other features and offerings for its customers.
*Some features are under development and will be supported along with the software updates. Subscription fees and offers may vary by country and region. TP-Link reserves the right to modify the service and its features at any time.
**SafeSearch only works on Google search results. It won't block explicit content you find on other search engines or websites that you go to directly.
‡HomeShield includes the Free Basic Plan. Fees apply for the Pro Plan. Visit tp-link.com/homeshield for more information. Subscription fees and offers may vary by country and region. TP-Link reserves the right to modify the service and its features at any time.
†According to IDC Worldwide Quarterly WLAN Tracker Report, Q4 2021 Release. Based on units shipped.
For more information about TP-Link, please visit us online at www.tp-link.com:
All information and pricing provided are subject to change without notice. TP-Link is a registered trademark of TP-Link Corporation Limited. All trade names are the property of their respective owners.