Come sottoscrivere un abbonamento Tapo Care?
Tapo Care è un servizio a pagamento per le telecamere TP-Link della gamma Tapo che permette di attivare lo storage Cloud.
Per informazioni dettagliate sul servizio consulta la pagina https://www.tp-link.com/tapocare/
Puoi sottoscrivere il servizio direttamente in app o alla pagina ufficiale https://tapo.tplinkcloud.com/tapo_web/
Segui le istruzioni della guida.
Step 1
Opzione 1: Apri l'app Tapo e seleziona Tapo Care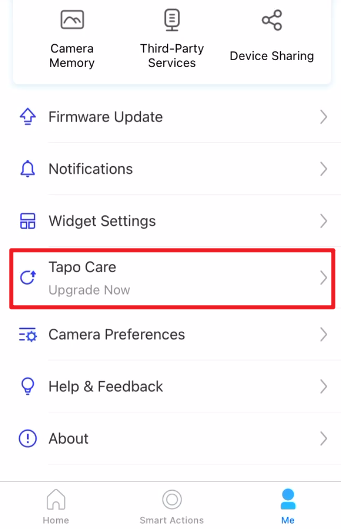 Opzione 2: Visita la pagina ufficiale ed effettua il login per iniziare la procedura.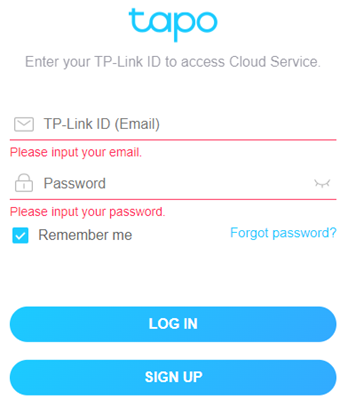 Step 2
Clicca "Add Plan"/"Aggiungi piano" per aggiungere un piano Tapo Care.
Seleziona il piano adatto alle tue esigenze in base al numero di telecamere che vuoi aggiungere. Il piano base supporta fino a 3 telecamere, mentre il piano premium supporta fino a 10 telecamere.
Maggiori info sui costi sono disponibili direttamente in app.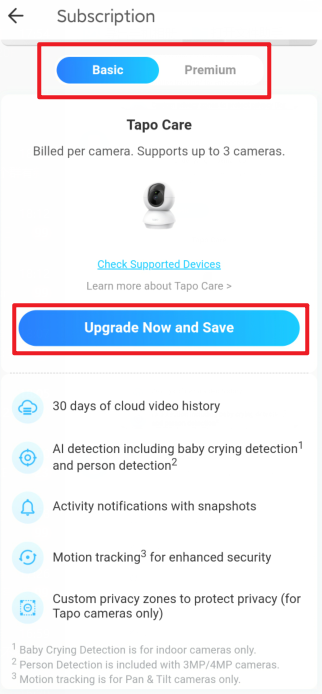 Step 3
Select the Camera and the auto-renewal billing cycle, if you select the 4+ number of cameras, it will automatically change to the premium plan.
Il costo del piano dipende dallo stato in cui risiedi. Maggiori info direttamente in app.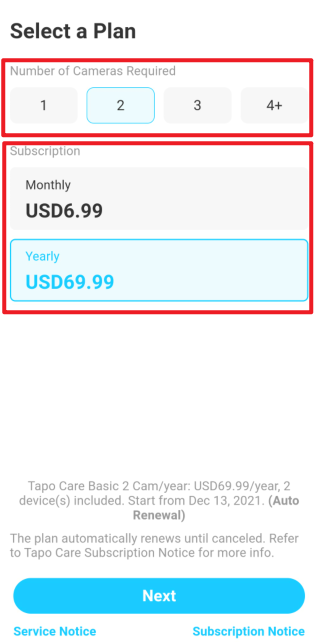 Step 4
Seleziona le telecamere che vuoi aggiungere al piano, alle telecamere selezionate saranno applicate le funzionalità Tapo Care dopo la sottoscrizione. Se non vedi le telecamere nella lista assicurati che i dispositivi siano aggiornati all'ultima versione firmware e siano connesse alla rete.
Puoi anche modificare le telecamere aggiunte al piano in seguito. Come aggiungere nuove telecamere al mio piano Tapo Care | TP-Link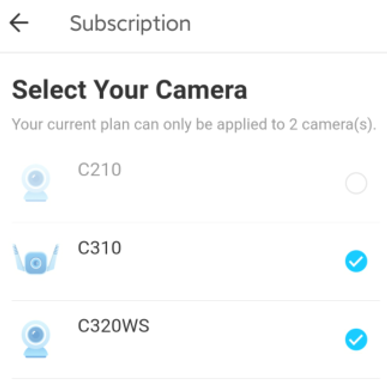 Step 5
Se stai utilizzando l'app Tapo clicca su "Next" per completare il pagamento in App Store o Google Play.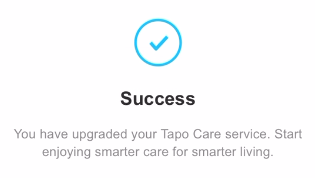 Se sei sul sito website, puoi scegliere di utilizzare una carta di credito o PayPal per completare il pagamento.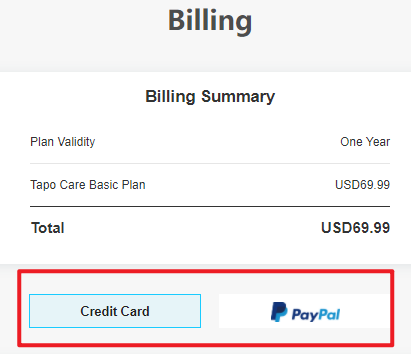 Nota:
Tramite acquisto in app è possibile attivare un solo piano, se vuoi aggiungere ulteriori piani completa la sottoscrizione sul sito.
Se necessiti di ricevuta di acquisto del tuo piano Tapo Care, visita il sito e stampala dalla sezione Billing History.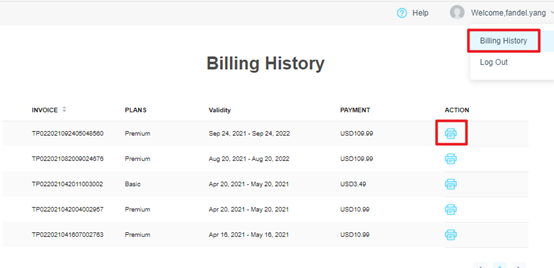 Per maggiori info contatta il Supporto Tecnico TP-Link
Questa faq è utile?
Your feedback helps improve this site.
From United States?
Get products, events and services for your region.