Come collegare i miei dispositivi Tapo (prese elettriche, telecamere, lampadine) a Google Home
In questa guida vedremo come collegare i propri dispositivi Tapo a Google Home. Una volta eseguita la procedura potrai usare semplici comandi vocali per controllare le tue prese elettriche e le tue lampadine smart, oppure guardare in real time le riprese della tua telecamera Tapo su Google Nest display.
Prima di iniziare assicurati che i tuoi dispositivi Tapo siano installati correttamente e connessi alla rete.
NB. Nella seguente procedura di esempio è stata utilizzata una telecamera Tapo.
1. Apri l'app Google Home, effettua il login e clicca sul tasto Add/Aggiungi.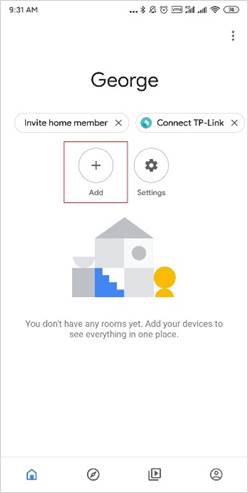 2. Clicca su Set up device e su Have something already set up? Sotto la voce Works with Google.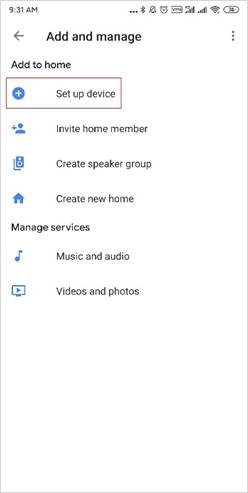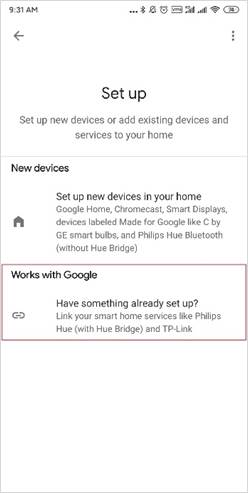 3. Clicca sulla ricerca, digita Tapo e seleziona l'icona.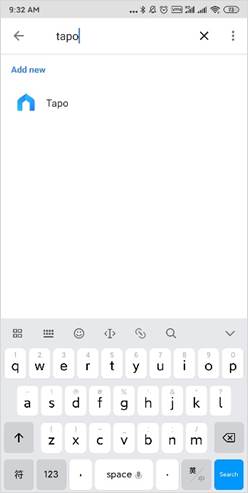 4. Effettua il login con il tuo TP-Link ID collegato ai dispositivi Tapo e clicca su Authorize/Autorizza.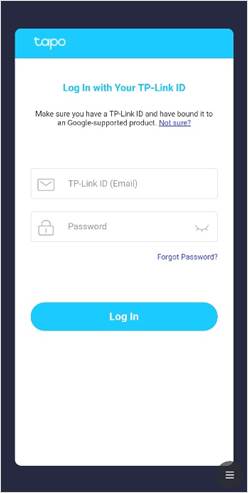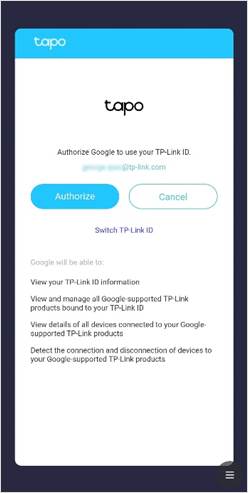 5. Nella home saranno visibili tutti i dispositivi smart connessi al tuo TP-Link ID. Seleziona i dispositivi che vuoi connettere a Google Home.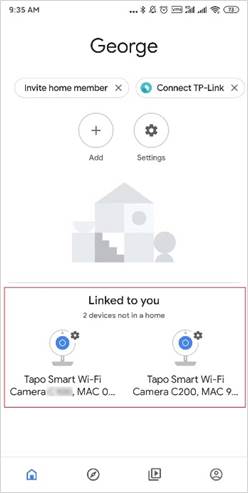 6. Scegli una stanza per i tuoi dispositivi Smart.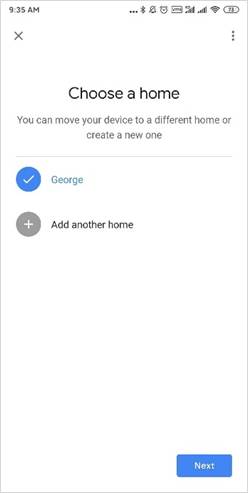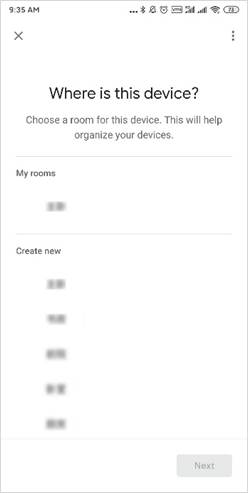 7. Come puoi vedere ora la tua telecamera Tapo è connessa al tuo account Google Home.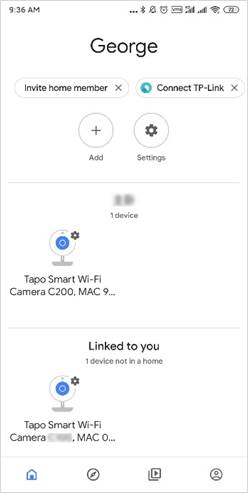 Fatto!
Ora puoi visualizzare i video della tua telecamera Tapo su Google Nest display usando semplici comandi vocali. Ad esempio: "Hey Google, mostra Tapo Smart Wi-Fi Camera".
Nota: Quando cambi nome al tuo dispositivo Tapo, dovrai effettuare nuovamente la procedura in modo da aggiornare il nome anche sull'app Google Home.
Per quanto tempo posso visualizzare lo streaming live della telecamera con Google Assistant?
Il servizio streaming è di tipo Cloud-to-Cloud e pertanto sfrutta il traffico internet disponibile. Per evitare eccessivi carichi e rallentamenti lo streaming video viene interrotto dopo 10 minuti. Puoi comunque chiedere nuovamente a Google di mostrare le riprese per continuare lo streaming.
Questa faq è utile?
Your feedback helps improve this site.
From United States?
Get products, events and services for your region.