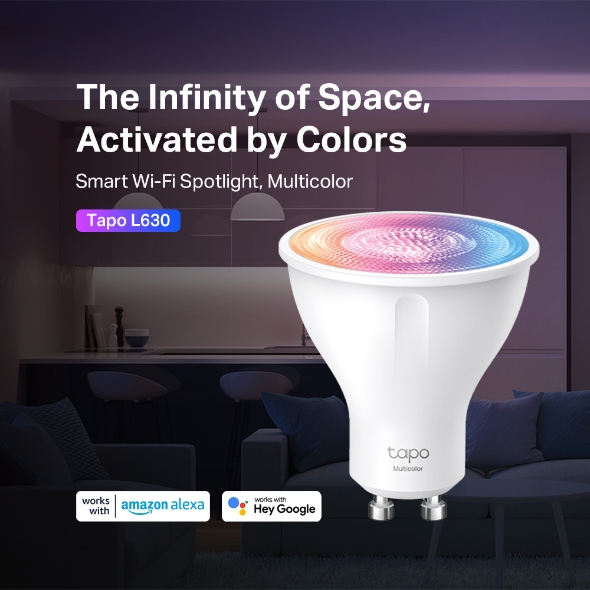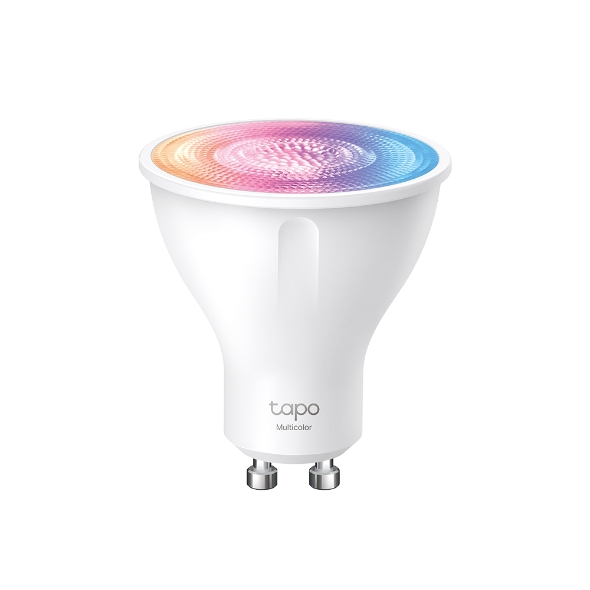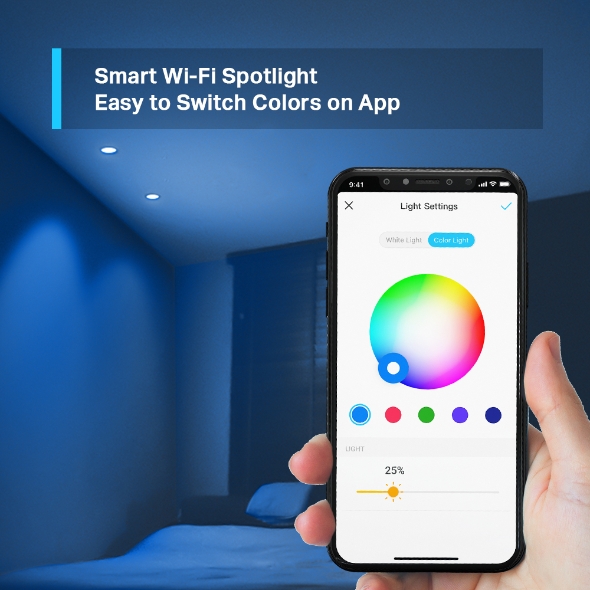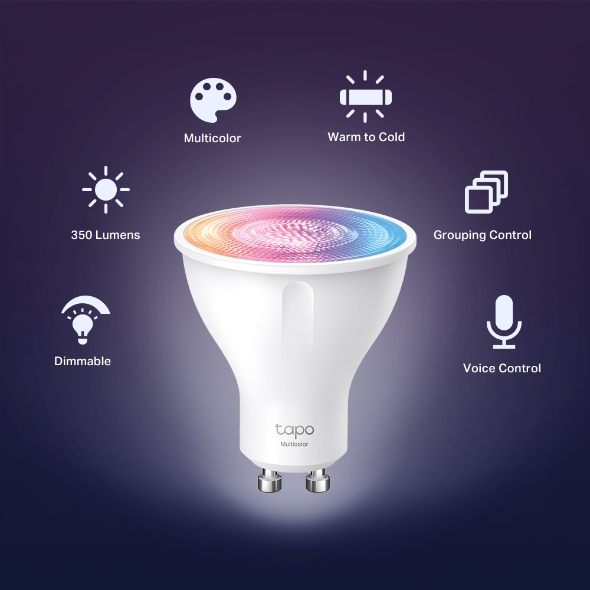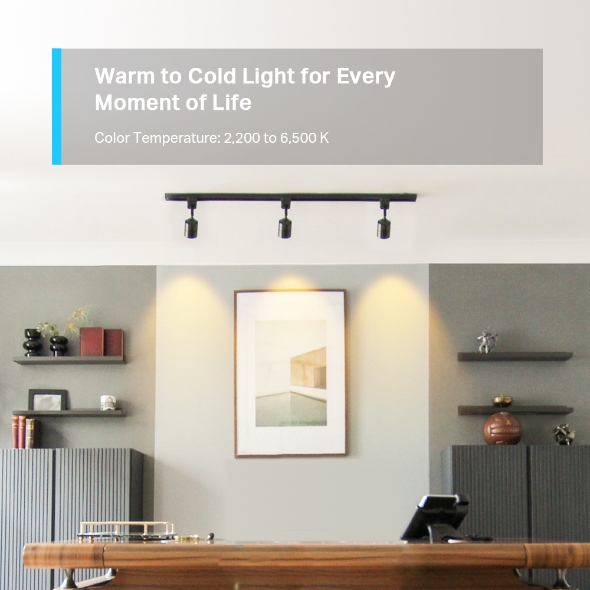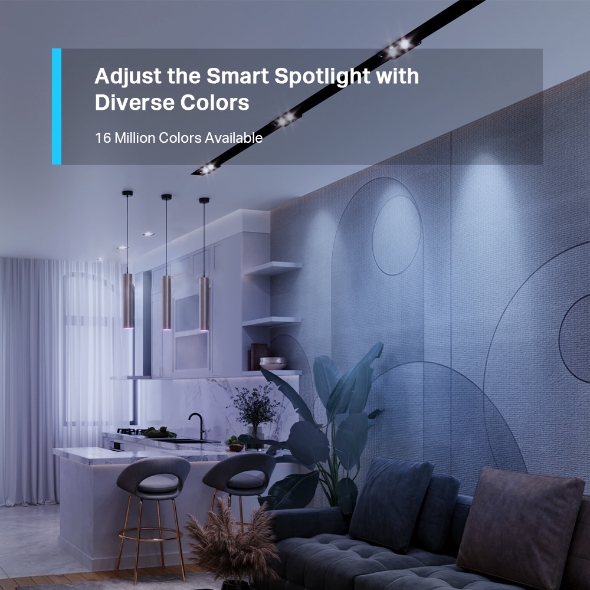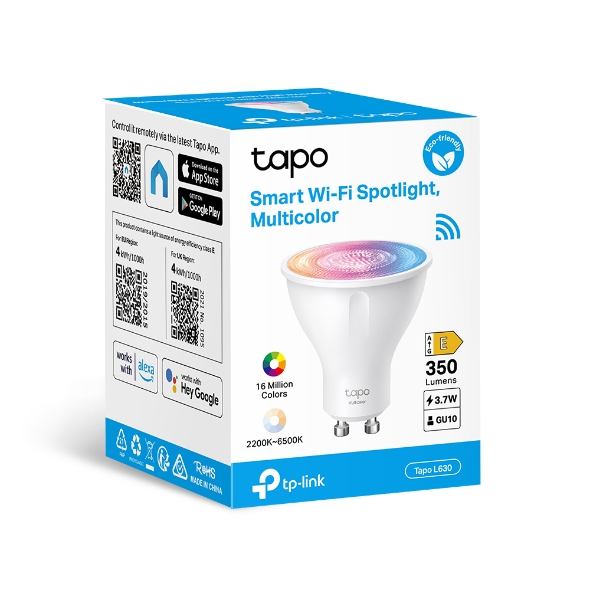 Tapo L630
Faretto Smart Wi-Fi Multicolor
16 Milioni di Colori - Crea l'atmosfera perfetta scegliendo tra un'ampia gamma di colori.
Bianco regolabile - Imposta la temperatura colore tra 2,200 K e 6,500 K in base alle tue esigenze.
Luminosità regolabile - Emette luce da 350 lm regolabile dall'1% al 100%.
Base lampada GU10 - Compatibile con attacco GU10.
Gruppi - Controlla tutti i tuoi faretti con un solo click sull'app Tapo.
Risparmio energetico - Riduci i consumi di energia con una gestione più efficiente delle tue luci smart.
Controllo da remoto - Accendi e spegni istantaneamente i riflettori ovunque tu sia tramite l'app Tapo.
Programmazione - Crea una pianificazione per gestire i tuoi dispositivi smart in modo automatico.
Timer - Crea countdown di accensione e spegnimento per un controllo ancora più preciso.
Controllo vocale - Gestisci i tuoi faretti intelligenti con i comandi vocali grazie a Amazon Alexa o Google Assistant.
Configurazione intuitiva - Nessun hub richiesto, configurazione rapida e gestione semplice tramite l'app gratuita.
Infinite possibilità di stile
Faretti Smart Wi-Fi Multicolor
Tapo L630
350 Lumens, bianco regolabile, multicolor
Tapo L630 è un faretto smart muticolor con attacco GU10 che dona nuove sfumature di colore al tuo stile di vita smart. Regola facilmente la luminosità e la temperatura colore per un'illuminazione naturale e goditi infinite possibilità di personalizzazione scegliendo tra 16 milioni di colori quello adatto alle tue esigenze. Prova i pulsanti sottostanti per vedere istantaneamente gli effetti dei faretti smart Tapo!
Cattura l'attenzione, illumina i dettagli
Tapo L630 ti permette di creare illuminazioni close-up di grande eleganza per concentrare l'attenzione su zone specifiche della stanza e dare risalto ai dettagli che contano.
Illuminazione di charme per spazi pubblici
Tapo L630 è la soluzione ideale per creare atmosfere di charme e rendere accoglienti luoghi pubblici e spazi espositivi.
Spazi espositivi

Ristorazione
Atmosfera soft
Rilassati completamente regolando la luminosità di Tapo L610 su valori minimi.
7 Lumens
Programmazione & Timer
Gestione semplice ed efficiente
Imposta la luminosità e crea programmazioni ricorrenti e timer countdown per accendere o spegnere la luce. La modalità Alba e Tramonto consente ai faretti di attivarsi automaticamente in base al fuso orario.
Controllo vocale
Usa semplici comandi vocali per accendere e spegnere i faretti oppure per impostare la luminosità adatta alla lettura, alla visione di un film o per una festa tra amici!
Grruppi di controllo
Raggruppa i tuoi faretti smart in un unico gruppo per coordinare luminosità, colore e altro ancora in tutta la casa.
Greener Smart Lifestyle
L'app Tapo permette di raggruppare 20-30 faretti Tapo L610 e di sfruttare la tecnologia energy-saving per contenere i consumi e i costi in bolletta.
Grado di efficienza:
E
Consumi:
3.7 W
Consumi in Standby:
< 0.2 W
Monitoraggio con app Tapo
Ecosistema Tapo Smart Home
Vivi una nuova esperienza di smart home all'insegna dell'integrazione e dell'automazione grazie ai dispositivi intelligenti Tapo.
Lampadine Smart
Strisce LED Smart
Interruttori Smart
Prese Smart
NETWORK
Wi-Fi Protocol
IEEE 802.11 b/g/n
Wi-Fi Frequency
2.4 GHz
TECHNICAL SPECIFICATIONS
Form Factor
GU10
Light Beam Angle
40°
Voltage
220-240 V, 50/60 Hz
Switching Cycles
15,000
Colour Temperature
2,200-6,500 K
Colour Rendering Index
≥ 80
Warm-up Time up to 95%
≤1 s
Dimmable
Yes (via app and voice only)
Brightness
350 Lumens (50 W Equivalent)
Weighted Energy Consumption
4 kWh/1,000 h
SDCM
< 6
Wattage
3.7 W
Lifetime
15,000 Hrs
Energy Class
E
Standby Power
0.2 W
GENERALE
Contenuto della confezione
Tapo Smart Spotlight ×4Quick Start Guide
Lamp Base
GU10 fitting
Product Dimensions
D50 x 55.2 mm
Operating Temperature
0 ºC~ 40 ºC
Operating Humidity
10%~90%RH, Non-condensing
Certifications
CE, ERP, RoHS, RCM
Weight
55 g (package included)
From United States?
Get products, events and services for your region.