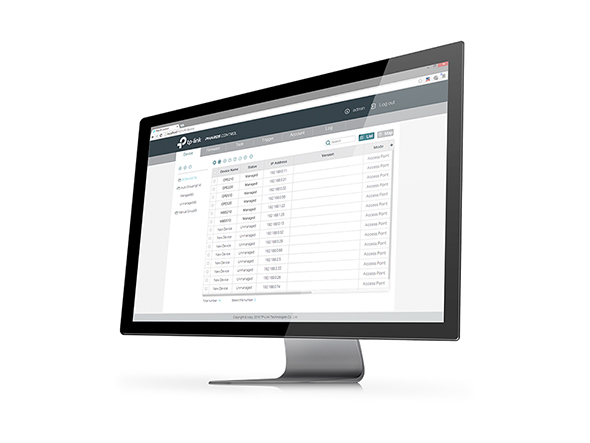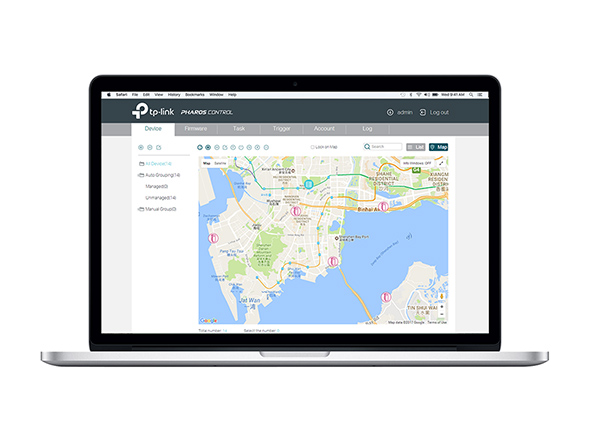 Pharos Control
Pharos Control - Sistema di gestione centralizzato
Software di gestione centralizzata per reti scalabili
Integrazione con Gooogle per massima precisione
Architettura Browser/Server (il sever supporta sistemi Window e Linux)
Gestione semplice di tutta la rete da un singolo PC
Avvisi di notifica
Funzioni avanzate,
Design intuitivo
Gestione di reti
Broadband Wireless
Pharos Control 2.0
Google Map
Monitoraggio della rete
da remoto
Notifiche
via Email
Il software gratuito Pharos Control di TP-Link consente agli utenti di gestire con semplicità un numero illimitato di prodotti Pharos per una completa scalabilità della rete. La gestione dei gruppi aiuta a configurare e gestire più dispositivi simultaneamente, fornendo una piattaforma efficiente e centralizzata per una rete ottimizzata.
Integrazione con Google Maps per la massima precisione
Grazie all'integrazione con Google Map, la topologia della rete in tempo reale e la gestione dei dispositivi risulta più semplice e chiara. La localizzazione, lo stato e la copertura di ogni dispositivo di rete è mostrato e costantemente aggiornato in Google Map, fornendo così utili informazioni per la gestione e espansione della rete.
Architettura Browser-Based efficiente
Per una maggiore efficienza, Pharos Control 2.0 utilizza l'architettura Browser/Server (supporta Linux e Windows). Invece di installare il software client nel modello Client/Server tradizionale, gli amministratori possono gestire l'intera rete via web tramite qualsiasi browser. L'interfaccia estremamente intuitiva consente una massima efficienza nella gestione della rete.
Traditional C/S Architecture
Convenient access with browser
Monitora la tua rete da remoto
Puoi controllare la tua rete via web da PC ovunque ti trovi.
Avvisi di notifica istantanei
Quando dispositivi di rete perdono la connessione
con la station centrale, una email di notifica
viene istantaneamente inviata all'amministratore
affinchè possa gestire la situazione in modo tempestivo.
Device Discovery &
Status Monitoring
Scheduled Operations &
Maintenance Tasks
Firmware Upgrades &
Configuration
Peru WISP

TP-Link Helps WISP to Provide Reliable Wireless Connectivity in Peru

Peru WISP

TP-Link Helps WISP to Provide Reliable Wireless Connectivity in Peru

"The performance of CPE was better than expected, working stable even with -85 dBm of received power." —David Grillo, Engineer, Kroton
From United States?
Get products, events and services for your region.